Best Contract Manufacturing in Noblesville, IN
We at Contract Manufacturing Specialists of Indiana are known for quality based and quick bulk orders all over the State. If you are looking eagerly for a contract manufacturing company, then don't look any further. We welcome you to the best contract manufacturers in the State. Whether you need welding service, 3d printing, hardware insertion on a mass level, or sheet metal forming, we have dedicated crew and production area for everything.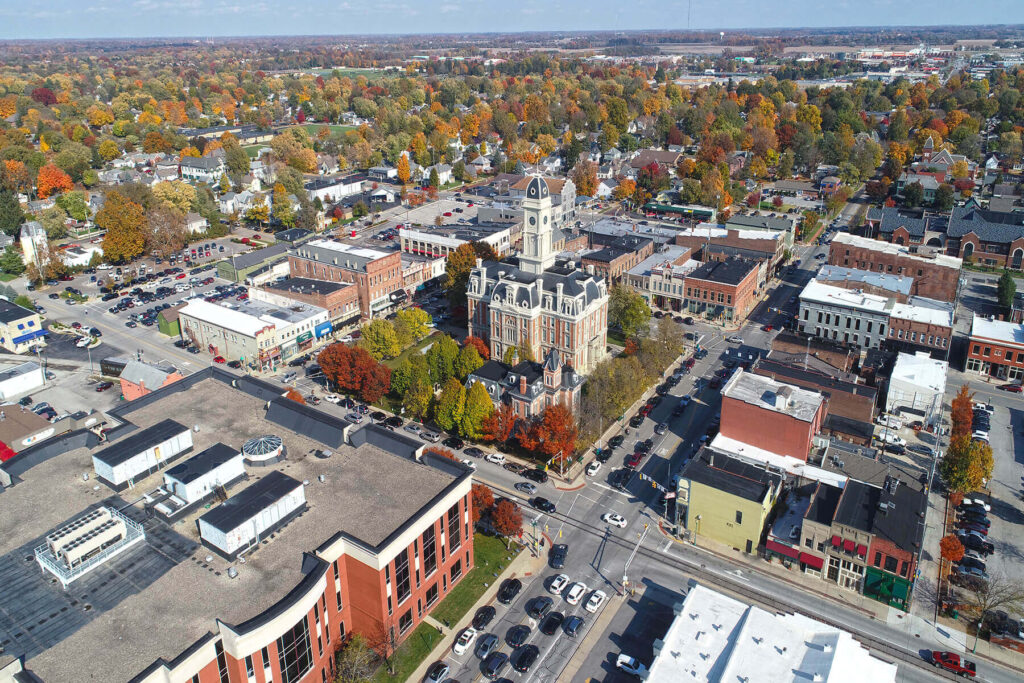 This era demands innovation and fast deliveries. And we are prepared for the same. Large assemblies and spacious production houses make us capable of meeting your needs.
Steel Bending
Don't worry; you won't have to find other suppliers for complex processes as we are a multi-service facility. And, steel bending is one of the services we master. Steel bending finds its application in uncountable industries. Different Bending Types:
 

Tube Bending

Beam Bending
Bar Bending
Channel Bending
Pipe Bending
Structural Steel Bending
Angle Bending
The manufacturing industry is pretty vast. And, we have tried our best to conquer every attribute with full force. Our professionals work to achieve the best. So, you can invest your hard-earned money and time with us.
Forming the Sheet Metal
Our professionals make use of the press brakes (CNC) with auto crowning, adaptive bending tech to make sure that the bends are perfect without any cracks. Our upper limit to bend is 120" in length. Aluminum, stainless steel, and carbon steel are the metals we work with. With low-cost custom tooling and a range of bending tools, we form and fabricate whatsoever special requirements that you may have.
Welding Fabrication
The professionals use TIG, MIG, and spot-welding methods to produce complex fabricated assemblies, weldings related to aluminum, carbon steel, and stainless steel.  We always make sure to achieve the appearance and quality that you desire. Therefore, choosing us could be the best decision you could ever make.
Powder Coating
When it comes to the safety and longevity of drum hardware, extrusions, motorcycle, appliances, and automobiles, powder coating comes into use. We present the best coating powder that increases the longevity of up to five years or more.  If you want quick delivery, we can help as well as our production house is big enough to manage large contracts in less than a week.
Where Can you Find One?
You can find the best powder coating in Contract Manufacturing Specialists of Indiana. We've been serving the entire State tirelessly from the last twenty-three years. So, you can completely depend on us for the best service.
Save Time and Cost
Never let your client go to some other vendor! With quick and accurate deliveries, you'll create a pretty amazing brand image for your clients. Instead of preparing large assemblies and training new people, you can easily resort to our people.
This way you'll save both time and money. The competitive nature of this business has made us more capable than ever. So, we can completely satisfy your manufacturing needs.
Call us for a free quote right now!!
There are so many things that make us be the best contract manufacturing company in the region. The top among them all is the kind of experts that we employ. We have a team of highly talented experts that will work on your project.
Our core offerings and services at Contract Manufacturing Specialists of Indiana includes, but is not limited to, the following below:
We service multiple cities throughout the state of Indiana. We provide all the services listed above, and much more in every city throughout Indiana.
If you don't see your city listed or a specific service listed, don't worry. All you have to do is contact us by either giving us a call or filling out our online contact form. Then we'll discover what are some of the top solutions for you, your business, and executing a solid solution.
See our city areas of service: