Best Contract Manufacturing in Lawrence, IN
With the increase in the competition in the market, there has also been a rapid increase in the production of products among the companies. To help the companies in coping with the increasing production, we contract manufacturers who are here for your service. You can outsource the production of the products which will help your company in dealing with the pressure of high demand. It will be benefiting your company in many ways.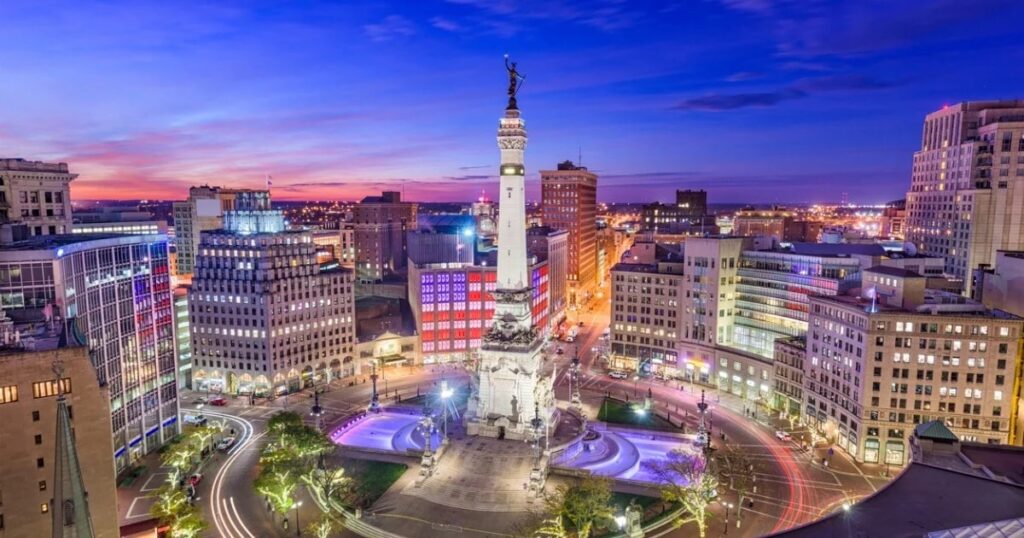 Your company will be saving time, which can be utilized in doing something more productive or can focus on the management and strategical aspects of the company's business.
Secondly, the cost savings will be another advantage. You'll be able to save a decent sum in your company. This money can be used for new startups for the company.
So, if you want a contract manufacturer for a company, you are probably in the right place. We, Contract Manufacturing Specialists of Indiana, are a trustworthy company that will never let you down.
Spot welding services
Our company holds expertise in spot welding services. We are the best contract manufacturers in Lawrence and will be putting all our efforts into your work. We serve many industries with our spot welding services such as printing, elevators, aerospace, etc. Aluminum, stainless steel, galvanized steel is some of the metals that we weld.
Structural Rolling Services
Structural rolling services are available for all kinds of metals according to your requirement. We have experience as well as the best equipment and make sure that the work is done with complete precision and by keeping the measurements in mind. Rolling services for rectangular, square, and angle tubes are provided by us. We would assure you that no distortion of the item takes during the process.
Metal Finishing services
Whether a particular level of protection on the metal is required or polishing of the metal is needed, our company will be there for your service. We have power coating, galvanization, electroplating, and many other options in the case of metal finishing. We would be dealing with the complex metal finishing challenges with ease with the help of our finest solutions.
We will be best for your company! 
We, Contract Manufacturing Specialists of Indiana, are one of the best contract manufacturers in Lawrence. We have a great experience of almost thirty-nine years in this field. All the companies we have worked in the past have never been disappointed with us.
We have various discounts for your company if you give us the order of manufacturing the items in bulk. You will be gaining more advantage if you hire us than getting the items manufactured in the company itself.
We have a wide range of services for your company. The most common services are: –
MIG welding
TIG welding
Spot welding
Steel blending
Structural steel blending
We assure you that you would never be disappointed with our work and will never regret hiring us. Also, your orders would be delivered on time with the best quality of work.
There are so many things that make us be the best contract manufacturing company in the region. The top among them all is the kind of experts that we employ. We have a team of highly talented experts that will work on your project.
Our core offerings and services at Contract Manufacturing Specialists of Indiana includes, but is not limited to, the following below:
We service multiple cities throughout the state of Indiana. We provide all the services listed above, and much more in every city throughout Indiana.
If you don't see your city listed or a specific service listed, don't worry. All you have to do is contact us by either giving us a call or filling out our online contact form. Then we'll discover what are some of the top solutions for you, your business, and executing a solid solution.
See our city areas of service: