Best Contract Manufacturing in Brownsburg, IN
Are you tired of losing clients due to late delivery and poor quality of goods from your current suppliers? Well, leave the burden. Invest your money and trust in best Contract manufacturers, i.e., Contract Manufacturing Specialists of Indiana, and experience the best manufacturing ever. As you know, contract manufacturing requires a perfect blend of expertise, skills, quality, and on-time delivery, so it becomes difficult for companies to deliver the best.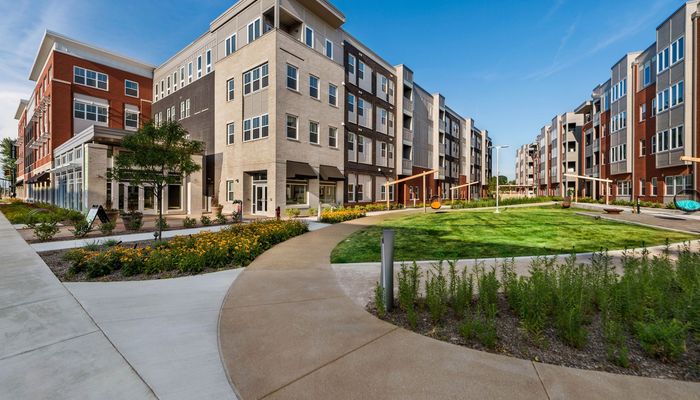 However, following the above motto from the start has made us known for our exceptional results. Being a certified company, we ensure timed delivery with the best quality of the products. So, leave your past behind, move forward with us, and create your legacy. Let's take a brief look at the services provided by us:
Welding & Fabrication
Welding is the main focus of steel fabrication. Formed and machined parts are assembled and tack-welded in place, then rechecked for accuracy. This is done to retain the quality of your product.
Spot Welding
Anything made up of metal, or used metal is often manufactured by this technique. Along with being the main joining process in the construction of steel cars, it also finds applications in industries like aerospace, rail, white goods, metal furniture, electronics, building, and construction. For combining metal sheets, pressure from two opposite electrodes is used to focus and weld at the specific location. Spot welding is used to make multi-part assemblies, mounts, frames, and electrical enclosures.
Sheet Metal Forming 
Industries like aerospace, automotive, construction, electronics, food processing, and storage, military require varying geometrical and complex shapes of sheet metal.
To meet the required demands of every industry, we have mastered this skill to provide unobtainable results using technology that isn't available to many contract manufacturing firms. Customer satisfaction is our main objective. So to satisfy your demands, we make every bend perfect using CNC press brake technology like part positioning, crown correction, and precision ram control.
TIG Welding
TIG, aka Tungsten Inert Gas Welding, is used for welding small products and thin sections of stainless steel and nonferrous metal alloys with precision. The process gives the operator greater control over the weld than other similar processes such as MIG welding, allowing for stronger, higher quality welds. Although, being a complex and difficult to the master process, our professionals use it with great perfection for products that demand detail.
MIG Welding
Some products require smooth welding without any starts or stops. This is when MIG welding, aka Metal Inert Gas welding, does wonder. It involves arc welding along with an inert gas that feeds through welding gun shielding the process from atmospheric contamination. It is preferred for its versatile and speed and is used for fabricating arms, brackets, mounts, carts, etc.
Laser Cutting 
Being updated with growing technology makes us ahead of other contract manufacturing firms. That's why we use Fiber laser instead of CO2 lasers for some obvious reasons like low maintenance, a lower cost of operation, and faster-cutting speed.
We use automated software in services like these, which reduces manual work, and as a result, the products formed come at reduced costs. Isn't it great? No compromise with quality with a reduction in costs.
There are so many things that make us be the best contract manufacturing company in the region. The top among them all is the kind of experts that we employ. We have a team of highly talented experts that will work on your project.
Our core offerings and services at Contract Manufacturing Specialists of Indiana includes, but is not limited to, the following below:
We service multiple cities throughout the state of Indiana. We provide all the services listed above, and much more in every city throughout Indiana.
If you don't see your city listed or a specific service listed, don't worry. All you have to do is contact us by either giving us a call or filling out our online contact form. Then we'll discover what are some of the top solutions for you, your business, and executing a solid solution.
See our city areas of service: