Best Contract Manufacturing in Lafayette, IN
Tired of the late deliveries and low quality of your current supplier? Well, its time to make it all a past thing. At Contract Manufacturing Specialists of Indiana, you'll witness the best manufacturing experience ever.
Contract manufacturing is something that requires a perfect blend of expertise, skills, quality, and timely delivery. However, many suppliers claim to be the best but fail when the time comes.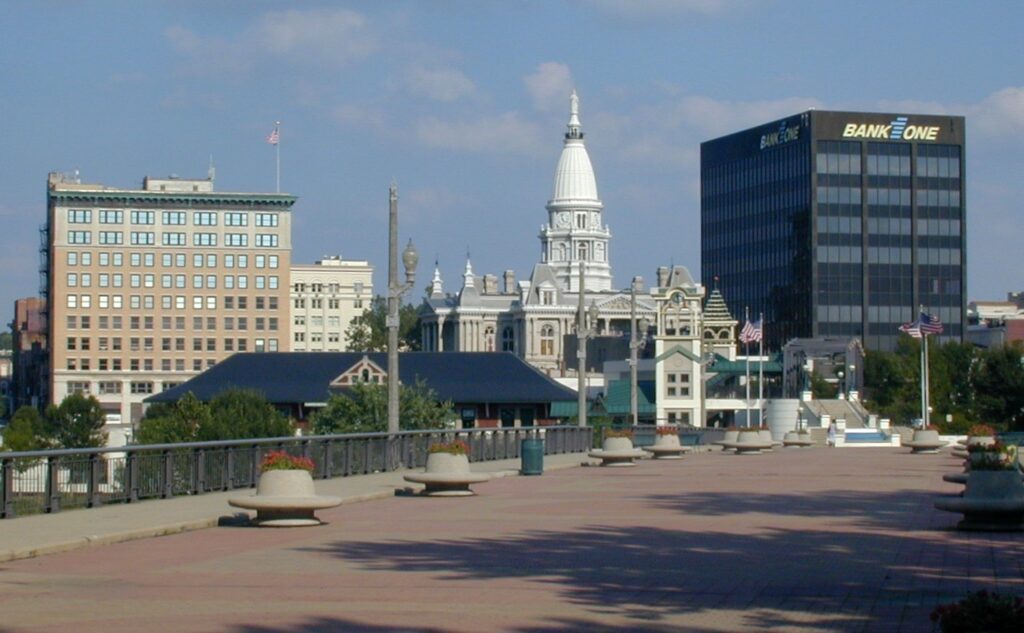 A certified company with a record of producing exceptional results stands right at your door. Forget about the delays and low-quality products, come aboard, and let's write history together.
Welding Fabrication
Contract Manufacturing Specialists of Indiana is your go-to company for welding fabrication and related services. You can rely on us for products that not only look great but perform the way you want.
Spot Welding
When you need multi-part assemblies, mounts, frames, and electric enclosures, spot welding takes the spot. It is a complex yet effective process. For combining, the faces of the metal of opposite electrodes are used to focus and weld at the specific location.
MIG Welding
 When you need a smooth weld, which is uniform without starts and stops, MIG Welding is a great option. MIG welding is a Metal Inert Gas process that involves arc welding. We make use of MIG welding for fabricating arms, brackets, mounts, carts, etc.
TIG Welding
Tungsten inert gas welding is a similar gas tungsten arc welding but with more control. Our professionals make use of TIG welding for products that demand detail. Unlike MIG welding, the arc is small, which helps us handle small products with precision.
Sheet Metal Forming
 Welcome to the ninjas of the sheet metal. If you want complex and varied geometrical shapes for your sheet metal, come to us. We'll help you get unobtainable results by using the technology that many contract manufacturing firms lack. Need every bend right? Equipped with CNC press-brake technology like part positioning, crown correction, and precision ram control, we've got everything to make the process perfect.
 Laser Cutting
Instead of using the traditional CO2 lasers, we make use of the fiber laser. Advantages like low maintenance, high accuracy, less time come along with the fiber laser. When you order the products, they'll come at reduced costs.
You might wonder why the cost is low? We make use of automated software that reduce manpower and increase accuracy. Therefore, you can expect only the best without a quality compromise.
Additional benefits
When you choose to hire us, you'll get the upper hand over other companies as we offer heavy discounts on bulk orders. Also, it's not necessary for you to purchase a yearly plan.
You'll get the products that are thoroughly tested and inspected from our ends. Therefore, you'll save a lot of money. Also, our large manufacturing facility enables us to produce on a large scale with efficiency. So, we can handle orders of high magnitude.
We don't even remember when did our team last missed the deadlines. It is a win-win situation for you. However, the choice is still yours. Call now and get your quotes right now.
There are so many things that make us be the best contract manufacturing company in the region. The top among them all is the kind of experts that we employ. We have a team of highly talented experts that will work on your project.
Our core offerings and services at Contract Manufacturing Specialists of Indiana includes, but is not limited to, the following below:
We service multiple cities throughout the state of Indiana. We provide all the services listed above, and much more in every city throughout Indiana.
If you don't see your city listed or a specific service listed, don't worry. All you have to do is contact us by either giving us a call or filling out our online contact form. Then we'll discover what are some of the top solutions for you, your business, and executing a solid solution.
See our city areas of service: