Contract Manufacturing Specialists of Indiana
We are a company that is licensed to offer steel laser cutting and metal fabrication and engineering services in Indiana.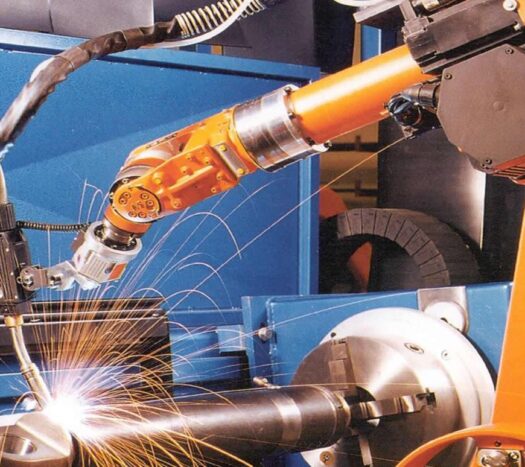 The truth of the matter is that the demand for fabricated products in Indiana is high. People keep on looking for new ways of doing things so that they can meet their needs is a better way. One of the outcomes of this process is a fabrication. As a company, we only specialize in dealing with metal parts. Therefore, you should not come to us with materials such as plastics and wood. The reason is that we don't have the expertise and machinery to work on such products.
However, you can get a broad range of metal fabricated products from our brand. In fact, there is nothing that is impossible with our teams in as far as metal fabricating is concerned. The company will work on both small and big batches of metal products. We have a high level of flexibility and hence will not discriminate against your work. Our company offers a variety of services to our esteemed customers, to help you understand better, we are going to take an overview of the services that we offer to our clients. You will discover that we are a one-stop-shop for all your metal fabrication needs.
Our first area o specialization is laser cutting and design. The team that we have has been working on laser projects for quite some time. The first thing that we do is to understand the specifications that you need for your product. Basically, this entails understanding how the product will be used once in the market. From here, we make a design that will be used to cut the steel metal sheets. The most important here is precision so that there are no flaws in the final product. Our team will run a sample product so that you can test it before we run the whole batch. In case some of the metal products need some joining, we will also do that for you.
The next set of services that we provide to our esteemed clients is what we referred to as fabricating. However, it is good to note that there are different forms of fabrications in the market. The main differentiation factor is the material that is used to make the end product. As you know, fabrication is simply the process of creating new products so that human beings can use them in their daily life. Virtually all the products that you see around you are a result of fabrication. Some of the common materials for fabricating include plastic, metal, and even wood. However, Contract Manufacturing Specialists of Indiana do not deal with all of them. What our company only handle is metal fabrication. We'd rather specialize in one production line and work towards giving you nothing but the best quality products.
Therefore, if you are looking for someone to work on your metal fabrication and engineering product, you need to come to us. The quality of the fabricated products that you get from us is not available in any other place. We use the best fabrication materials and procedures to give you strong products that will serve you for a long period. The company also has the best team to work on your metal fabrication project. After making these products, we will also give them the right coating. You can have sturdy metal items but lack of the right finishes will significantly reduce its value. It tells you why we pay close attention to the way we finish each product whether small or big. The first advantage of the coating is that it forms a protective layer. Remember we are dealing with metals that can rust if exposed to moist conditions for an extended period. The other benefit of the coating is that it makes the product more attractive. No one wants to buy an ugly product when there is an attractive one in the powder. Therefore, we offer fabricated products to enhance the functionality and aesthetic appeal of metal products. We offer the best sheet metal finishing in the market. Therefore, you can trust us for any form of fiber coated fabricated assemblies.
The other kind of finish that we give to our products is the Sheet metal edge rounding. It encompasses the smoothening of any edges on the metal products. It is a great way of making sure that the product is safe and will not course any injuries. This tells you that we have the best interests of our customers at heart. There are so many types of metal equipment that you can get from us. Some of the top examples include the pumping equipment and mixing equipment. What the company professionals do is to make sure that this equipment has the best construction. Therefore, these are not tools that will let you down in the middle of the production phase. You can comfortably use our services if you feel that your projects need the services of a mixing or pumping equipment.
The team that thinks out of the box and helps you work on your ideas to get the best outcome.

We offer different types of welding services to our esteemed clients in Indiana. The main ones include MIG welding, TIG welding, spot welding, and aerospace welding. We have the right welding machines and welders for each of these categories. You will get all of them at very competitive rates in Indiana.
To give the metals the desired shape, we normally use the press break machine. As we speak, we have the most sophisticated press braking machines in the market. There is nothing that is too hard for us. The company will give your metals the right shape regardless of the number of pieces or size of metal. One of the things that you will like about our sheet metal bending is precision. You will never regret the structural steel bending and structural steel rolling services that we provide. We have a very high success rate in the industry with regard to these services.
The other set of services that we provide to our esteemed clients is CNC machining. This is a computerized process that is used to give your metal sheets any kind of shape. We have experts that will develop the right formulae for feeding in the machine. We have the capacity to serve you whether you need a big or small batch CNC machining. The main processes that we offer under this category include CNC turning and CNC milling. Our company has the most modern equipment to help you work on any computer numeric control project. We also have the best expertise to help you in implementing the project.
We offer all our services on a manufacturing contract basis. It means that if you get an order for fabricated metal products, you can outsource it to us. As we speak, we have the highest success rate with regard to metal fabrication. Our job shop also has the best rates in Indiana and maintains high-quality products. Therefore, you can be sure that you will not have regrets when you hire our services.
It does not matter whether you need a high mix, low volume production, or low volume manufacturing. We have a diligent team that will serve you in the best way possible. Since it can be too expensive if you choose to handle this service by yourself, the best way forward is to outsource the task to us. We have the right machinery and expertise to handle any volume of work. The only thing you need to do is contact us through our website or via a phone call. You can also choose to visit our offices in Indiana. We will give you a free price quotation and if you compare against the quality that you get, you will discover that Contract Manufacturing Specialists of Indiana are at the top of the game. Feel free to get in touch with us today for further details.
There are so many things that make us be the best contract manufacturing company in the region. The top among them all is the kind of experts that we employ. We have a team of highly talented experts that will work on your project.
Our core offerings and services at Contract Manufacturing Specialists of Indiana includes, but is not limited to, the following below:
We service multiple cities throughout the state of Indiana. We provide all the services listed above, and much more in every city throughout Indiana.
If you don't see your city listed or a specific service listed, don't worry. All you have to do is contact us by either giving us a call or filling out our online contact form. Then we'll discover what are some of the top solutions for you, your business, and executing a solid solution.
See our city areas of service: