Low Volume Manufacturing
When it comes to the development of fabricated products, designers, engineers, and businesses prefer prototyping and mass production as the most important element. However, there comes a time when the only option that you have is low volume manufacturing. The technique is used in producing a few thousand or hundreds of parts. This article will help you to get an in-depth understanding of low volume manufacturing. However, it is important to understand that the best brand for these services is Contract Manufacturing Specialists of Indiana.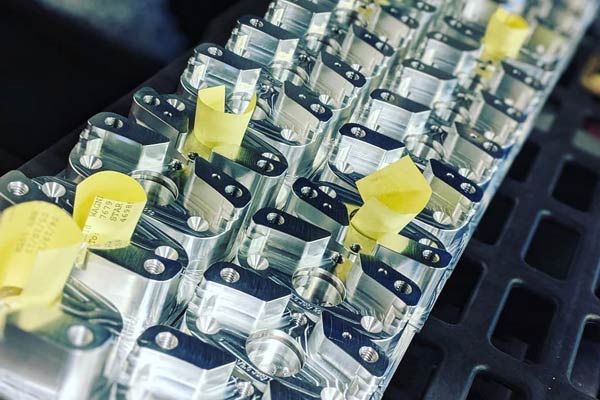 In this manufacturing, professional prototyping is among the most important techniques. There is a reason why most people prefer to use this approach. First, with low volume manufacturing, you will be able to produce the exact number of parts that you need regardless of the final count.
If you are using a reputable manufacturer, there are so many benefits that you stand to enjoy. These experts will be able to guide you through the steps. In other words, the manufacturer will guide you from the beginning to the end.
Apart from specializing in prototyping and mass production, these manufacturers have several years of experience in low-volume manufacturing. They have a system that performs a quality inspection to ensure that all their products meet the quality standards. Therefore, these are people who pay a lot of attention to quality. If you wish to place an order, all you need to do is get in touch with the company's expert team. The professionals will consider your expectations and give you a free quote. To get satisfied, they also offer prototypes to verify the desired design.
Benefits of Low-Volume Manufacturing
If you are planning to hire the services of low-volume manufacturers, it is good to understand some of the advantages of these services. It will give you a better idea of how this process can help you in meeting your needs. Some of them include:
Easy to Clear the Inventory
When you manufacture products in large quantities, it means that you will increase the inventory and you may be unable to clear the stock in good time. Given that the market has tendencies of changing and that new products are manufactured daily, the possibilities of clearing outdated inventories are quite minimal. You may find yourself between a rock and a hard surface. However, when dealing with low volume manufacturing, you can clear out your stock from the market within no time. It is something that every business owner will want to experience during the manufacturing process. You don't want your money to become held up in the stock for an extended period. It just shows that you are not making wise business decisions.
Mending Defects
Production of a large number of units just to learn that they have some flaws and defects can be a huge blowback to you. The beauty of low volume manufacturing is that you can control the production units. Also, you can make changes easily and curb any flaws timely. Therefore, you will not have huge inventories that are filled with flawed or defective units. Therefore, low volume manufacturing will cushion you against some of these risks.
You can manufacture several fabricated products using low volume production. Most industries have low volume production batches where the number of units produced every year can be less than one thousand. However, a certain factor may come in and change the number of units produced under low volume production. The geometry of the units alongside the size will also affect the production volume. The difference is bgt5fv4ralso evident from one industry to another depending on the advisable volume and demand.
There are certain conditions that will call for the need for low volume manufacturing. Some of the cases include;
Before you start on high-volume production, there is a phase between the prototyping and the final phase. It is a low volume manufacturing phase in which you produce the units in lesser volumes by making use of the prototype hard tooling.
There is usually a need to replace and repair parts that aren't being used anymore. The technique is highly useful in the production of such unavailable parts.
Sometimes, when you finish the prototyping phase, you have to complete the low volume production phase so that you can use the produced parts as production tools. To get the best from this process, you have to hire the right professional. The best company for low volume manufacturing is Contract Manufacturing Specialists of Indiana.
There are so many things that make us be the best contract manufacturing company in the region. The top among them all is the kind of experts that we employ. We have a team of highly talented experts that will work on your project.
Our core offerings and services at Contract Manufacturing Specialists of Indiana includes, but is not limited to, the following below:
We service multiple cities throughout the state of Indiana. We provide all the services listed above, and much more in every city throughout Indiana.
If you don't see your city listed or a specific service listed, don't worry. All you have to do is contact us by either giving us a call or filling out our online contact form. Then we'll discover what are some of the top solutions for you, your business, and executing a solid solution.
See our city areas of service: