Welcome!
There are so many companies in Indiana that provide metal fabrication services.
However, you will never come across a company that exceeds Contract Manufacturing Specialists of Indiana in terms of quality.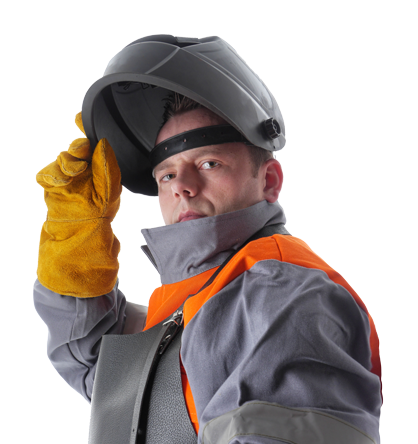 We have the capacity to provide high-quality services to our customers. The company professionals will work on the projects that you think to be even the most complex. Our management team has invested heavily in the human and capital resources that are required to deliver these services to our esteemed customers.
It means that we don't use any try and error when serving our customers. We are good at any metal service that we offer to our customers. With well trained and highly experienced engineers, we can work on the projects that even seem to be the most complex. We also have modern equipment that enhances our efficiency further. You can be sure of getting the best results when you hire our services. Currently, we have the highest success rate in the region. This explains why we have the highest customer base in the region. Most people who are looking for steel laser cutting and metal fabrication services in Indiana trust our services.
Thee are so many services that we provide at Contract Manufacturing Specialists of Indiana.
The good news is that we have the right expertise and machinery to handle all of them.
We have a team of highly talented experts that will work on your project.
The team that thinks out of the box and helps you work on your ideas to get the best outcome.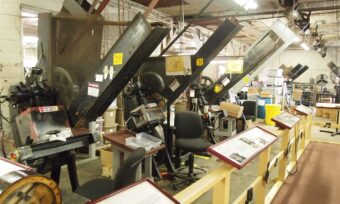 Even though HMLV technique is not very old, its applications are just too many. Most of the people who work in the metal fabrication industry apply it every now and then. However, you have to make sure that you are using a contractor who understands the whole process in and out. No other company will give you a quality that is better than what we offer.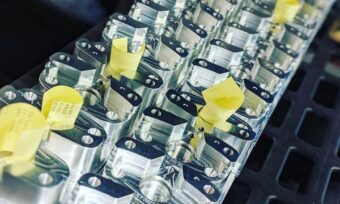 The challenge with low volume manufacturing is that it can be too expensive if you handle it inhouse. You will need the right equipment and employees to work on the project. To cut the cost and maintain quality, it is recommended to outsource the process to the right contracting company. One of the primary reasons why we exist is to work on low volume manufacturing projects.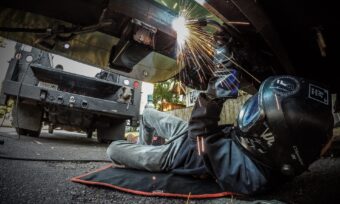 If MIG welding is all that you need, feel free to make good use of our services. We have the right welding machines and materials to help you work on such projects. The team is highly talented and will help you to get a perfect product depending on your individual needs.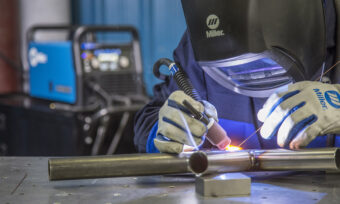 TIG is one of the widely used welding techniques in the global market. However, not everyone who offers these services is good at the task. You have to make sure that you are getting a welding professional who will not compromise on the quality. Our brand is the only place that you will get such a guarantee.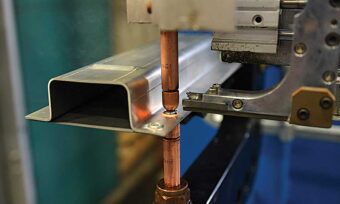 If you need someone to work on your spot-welding project, it is good to note that we have the best team for the project. The company can show you some of the projects that we have implemented successfully in the past. We will give you incredible services whether your spot welding is small or big.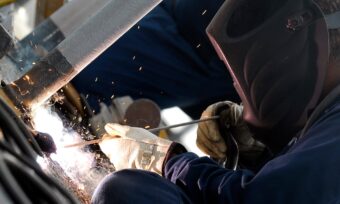 Aerospace welding is not a task that you can afford to gamble with. It is good to make sure that you entrust this piece of work in the correct professional hands. Any slight mistake can cost you so much in the long run. You will not go wrong by choosing to use our services for aerospace welding. Our team has the right technical knowledge on how to undertake this exercise.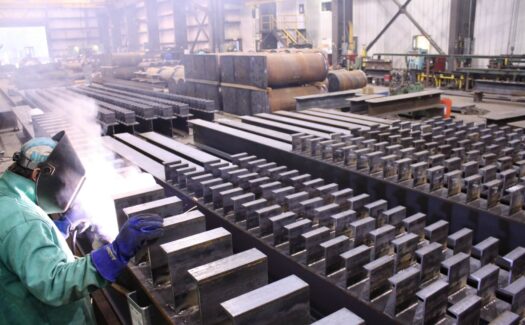 ISO 9001:2015
AS9100D
ISO 13485:2016
ISO 14001:2015
ISO 45001
Quality and customer satisfaction is our driving force. Our 3rd party ISO system audits are not only used for conformance but we also use them to increase our opportunities to improve. Our internal audits, completed by www.internalauditing.com, are used to complete the required annual audit of the system, but also provide us data on potential errors in our processes. IQC and Internal Auditing .com are our partners for our quality, safety, and environmental management systems. We actively use Lean Six Sigma to drive continuous improvement throughout our entire organization. We use Lean Six Sigma as a team-based model for problem-solving and as an individual model for rapid micro-improvements. Every member of our team participates. Maximum Potential, Inc. is our partner for Lean Six Sigma and Micro Improvements.
Are you looking for a company that provides the best contract manufacturing services in the State of Indiana?
We have a team of highly talented experts that will work on your project.
The team that thinks out of the box and helps you work on your ideas to get the best outcome.
With CNC machining, you use a computerized machining instruction to work on various metal pieces. Once you enter the formulae in the machine, it will be able to produce the exact shape that you want from your project. It is one of the best techniques for working on metal fabricated products. We have a team that is top on the game when it comes to the provision of the above services.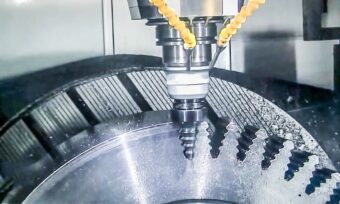 CNC milling employs computerized controls to progressively remove materials from a workpiece. The most important thing is to make sure that you shape the metal piece into what you would like it to be. The process is highly beneficial in designing and creating parts. It is prudent to make sure that the new workpiece matches with the old product perfectly. You will get perfect results from this exercise by living this work in our professional hands.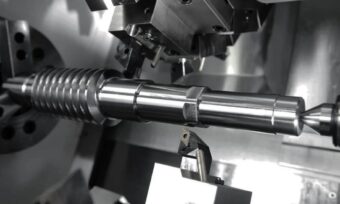 With CNC turning, you can rotate several metal pieces to create the desired shape from the material. There is a long list of products that you can create using this process. The most important thing for us is to understand your needs. Once this takes place, we will design the best products for you using CNC turning. Our company has modern machines that we use to work on this project.
One of the best ways to give finishing to your fabricated products is a powder coating. These finishes make your products not only beautiful but also highly durable. It is one of the reasons that make people run for our services. You can have a nice product but it will be meaningless in the absence of the right fishing. We offer high-quality powder-coated fabricated assemblies that you won't find in another place.
CNC machining is one of the best inventions in the metal fabrication industry and you can use it to work on small-batch productions. There is no need to handle such projects inhouse because it will be too expensive for no good reason. The cost of the equipment and labor may be too high for you. The best way to get a better ROI is by outsourcing the project to the right professionals. As a company, we already have the right experts and machines to work on your project. Besides, the company has great working relations with suppliers. Therefore, we will get the raw materials at a cheaper rate than when you go on your own. We also buy the materials in bulk and use what remains to work on other projects. It means that you will get great deals when you use our company to work on small-batch CNC machining projects.
Our company has the best experts for all the services that have been described above.
When you come to Contract Manufacturing Specialists of Indiana, you will have the guarantee of high quality. We have the right tools to work on each of the said projects. One of the things that we are good at is the element of efficiency. It will take us the least time possible to work on your project and still maintain high-quality standards. Besides, you will get all these services at the most competitive rates in Indiana. It is because of this that we command the highest customer base for steel laser cutting and metal fabrication and engineering. We have a long list of happy customers in this niche. Feel free to request for your free quotation today to benefit from all the above services.
There are so many things that make us be the best contract manufacturing company in the region. The top among them all is the kind of experts that we employ. We have a team of highly talented experts that will work on your project.
Our core offerings and services at Contract Manufacturing Specialists of Indiana includes, but is not limited to, the following below:
We service multiple cities throughout the state of Indiana. We provide all the services listed above, and much more in every city throughout Indiana.
If you don't see your city listed or a specific service listed, don't worry. All you have to do is contact us by either giving us a call or filling out our online contact form. Then we'll discover what are some of the top solutions for you, your business, and executing a solid solution.
See our city areas of service: