Mixing Equipment
Mixing equipment is a standard feature in most processing and manufacturing plants. These machines are used to mix, emulsify, and combine raw materials to help you achieve the desired result or product. Without these systems, several processes and products that depend on it will not exist. For instance, and industrial mixing equipment will produce everything from pasta sauce, pastries to plastics, and paints. You can also use the equipment in treating waste materials, refining petroleum products, purifying drinking waters, and producing life-saving pharmaceutical products.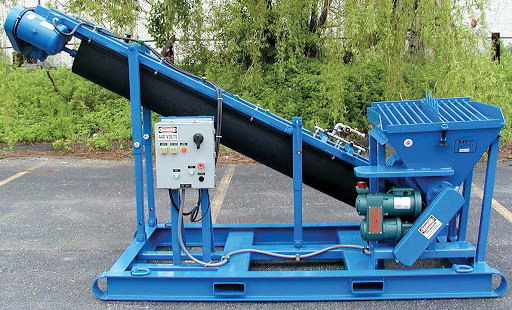 Commercial mixing equipment adds value to our lives in several ways. Most of the modern technological advancements are more eco-friendly than the old techniques. You can get the best mixing equipment from Contract Manufacturing Specialists of Indiana. Here are some of the ways that modern mixing equipment are becoming more eco-friendly.
Decreased Energy Utilization
Modern mixing equipment is more energy-efficient than the old versions. It is a result of the collective efforts of highly skilled engineers and equipment designers who study the mixing process carefully for a broad range of applications. These experts use their findings to develop the best solutions in every situation. With time, these findings lead to more advancements in industrial mixing technology.
As you design a new mixing system, you have to evaluate several variables. Key are the materials that are being combined and the desired end product. With this careful analysis, engineers and designers are able to design mixing equipment that meets the production requirements of each application without putting additional sources of energy into the system. In the end, you will get a sophisticated configuration with the right vessel shape and the accurate size, shape, number, and placement of the mixing impellers that are required to produce the desired results within the set results.
The best mixing equipment strains the environment less by minimizing the amount of law material wastage during every production cycle. This is more crucial when combining or mixing valuable or limited natural resources like minerals and oil. Besides, when the system can incorporate more raw materials in every batch, the mixing equipment will offer significant cost-saving opportunities among the production and manufacturing managers.
Prevents Environmental Contamination
In most cases, industrial mixing equipment processes raw materials that tend to be hazardous to the environment. For instance, most chemical solutions can have detrimental effects if they get a chance to escape in the water systems of ground that surrounds the production facility. There could be a potentially devastating and long-lasting impact on humans and wildlife. The good thing about modern equipment is that they take these environmental concerns into consideration when being installed and designed. The design will make sure that you combine and handle hazardous materials in a way that protects the environment and your workers. For instance, advancement in vessel design will significantly reduce the threat of potential seepage and leaks in the surrounding area.
The mixing equipment plays a crucial role in the production and manufacturing process. Recent advancements make these systems to be more environmentally friendly. Here are some of the most important characteristics of the best mixing equipment;
It is good to understand that manufacturing facilities don't exist in a vacuum. Therefore, plant managers and owners should change continually and adapt to meet the new demands in the marketplace. Because of this, it is advisable to choose a piece of mixing equipment that you can use in producing more than one product. The best machine will be able to handle adjustments to raw materials that are used in the current production runs. If not, the expensive mixing equipment may become obsolete sooner than you expected.
Well-designed mixing equipment should have the capacity to produce reliable and consistent results from one batch to another. We cannot overstate the importance of consistency because any variations in the final outcome may have devastating effects on the outcome. For instance, slight changes in most pharmaceutical products may render them useless from the treatment point of view. In turn, this may lead to dire negative effects including the death of those who use these products. It can force the manufacturer to pay legal fees, lots of negative publicity, stiff government fines.
A piece of well-designed mixing equipment will be able to meet the decreases and increased in production demand over time. It allows your company to expand its product and increase revenue whenever an opportunity presents itself or reduce and cut back expenses during tough times. However, it is challenging to achieve consistent results when you make adjustments to batch sizes. There are several reasons to this like a shift in the surface area to the batch volume ratio that may alter the quality of the final product drastically. An experienced design team is an invaluable asset when resolving this issue.
Commercial mixing equipment requires significant capital investments for most of the manufacturers. Therefore, it is prudent to partner with a company that has the know-how and experience to address the prevailing production challenges while also anticipating future opportunities for growth.
How to Find the Best Professional Mixing Equipment
 If your company requires any kind of mixing equipment in the production process, you should get the best possible mixing services. Regardless of your vaccine, it is essential to have professional equipment to meet your needs. What should you do to get optimal equipment? What should your solution be able to provide?
The first thing you need to have is an impeller arrangement. Beginning with the bottom assembly and working backward is a great way to make sure that the mixing equipment does the job that you would like it to do. Therefore, the first area of concern is the impeller arrangement that you require to mix your product. The amount of the product, the product you are mixing, and its viscosity among other attributes play a crucial role in determining the shape and size of your impeller.
The other equipment piece to consider is the shaft that connects your impeller to the other assembly. The shaft should be sturdy enough so that you can easily turn the impeller. It should also be light enough to help your machine work economically. If the shaft is too heavy or large, you will notice a drop in the performance and also the operation economy. In case it is too narrow or too small, it will simply not work. You also run a high risk of coursing damages to it during the operation.
The other key consideration for your mixing equipment is the agitator drive that you will be using. This component attaches to the motor directly. Both considerations are important and need to be sufficiently powerful to grant you a slow-speed agitation. The real machine is only a small section of the actual equation. You need to consider all the aspects in the process to be able to find the best mixing equipment, provider.
For example, what kind of customer service does the firm offer? Are they willing to stand behind their nixing equipment to make sure that you have the solution that you need and that you have maximum satisfaction? If the answer is no, just look for another mixing equipment supplier. The best option would be finding a company that will create a custom-designed system that meets your unique needs. It will make sure that you get the right shaft and impeller and also the right seal system and drive unit for your application.
Above all, you need a piece of mixing equipment that offers economical operations and reliable performance for a long period. It should also be easy to maintain throughout its lifespan and should do the job that it requires. If the solution that you have doesn't meet these expectations, just know that the equipment is wrong and you need to consider another provider for your needs. Look for a company that has experience in creating the solutions that you need. The best company to give you the right mixing equipment services in the region is Contract Manufacturing Specialists of Indiana.
There are so many things that make us be the best contract manufacturing company in the region. The top among them all is the kind of experts that we employ. We have a team of highly talented experts that will work on your project.
Our core offerings and services at Contract Manufacturing Specialists of Indiana includes, but is not limited to, the following below:
We service multiple cities throughout the state of Indiana. We provide all the services listed above, and much more in every city throughout Indiana.
If you don't see your city listed or a specific service listed, don't worry. All you have to do is contact us by either giving us a call or filling out our online contact form. Then we'll discover what are some of the top solutions for you, your business, and executing a solid solution.
See our city areas of service: